Operating Conditions
In the event of adverse weather or other emergencies, there are three operating conditions that can be ordered for the University.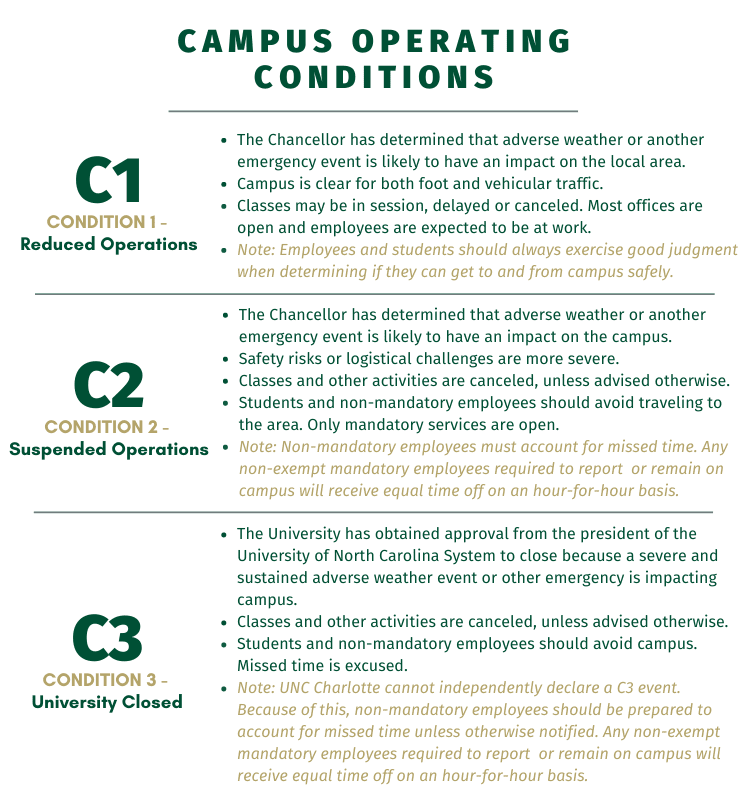 For more information about what members of the University community should do in each condition, visit the FAQ page.
To understand how the University makes decisions on condition changes, review this decision-making process page.
Employees and students should also familiarize themselves with University Policy 701, Emergency Management Policy.