Staff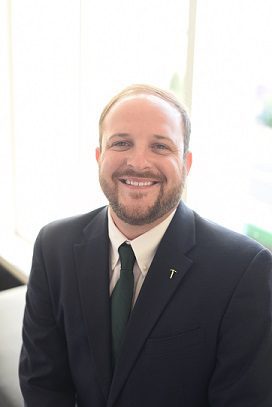 Christopher R. Gonyar, MPA
Director of Emergency Management
cgonyar@charlotte.edu | 704-687-7884
Christopher "Chris" Gonyar joined the Safety and Security team in May 2014 as the director of emergency management (formerly business continuity and emergency management planning). Prior to joining UNC Charlotte, he served as an emergency management consultant with Tetra Tech (formerly Beck Disaster Recovery, Science Applications International Corporation, Leidos). In this role, Gonyar worked with jurisdictions and organizations across the county on a variety of emergency management planning and exercise initiatives. During his time at Tetra Tech, he focused on continuity of operations, planning for functional needs populations, emergency management in higher education and Homeland Security Exercise Evaluation Program (HSEEP) compliant exercises and trainings.
Gonyar graduated from UNC Charlotte in 2005 with double majors in history and political science and again in 2007 with a master's in public administration. During his time as a student, he was actively involved in the North Carolina Student Legislature (NCSL), serving as the attorney general for the state and as the Student Government Association (SGA) chief student counsel for two consecutive years, while also being selected as the honorary bell ringer for the 2007 spring commencement.
---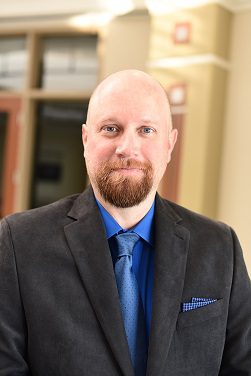 Kevin W. Martin
Deputy Director of Emergency Management
kevin.martin@charlotte.edu | 704-687-8890
Kevin Martin has been with the Office of Emergency Management at UNC Charlotte since June 2016. Martin has 20 years of experience in emergency services and emergency management. Previously, he served as the assistant director of public safety at Reinhardt University where he coordinated emergency management efforts, as well as being an adjunct faculty member.
Martin has served on local and state emergency response teams, has deployed to major disaster areas, and has taught for multiple organizations and institutions. He is a FEMA and NC Department of Emergency Management certified instructor. He is a graduate of UNC Charlotte and has completed the UNC Gillings School of Global Public Health Certificate of Community Preparedness and Disaster Management.
---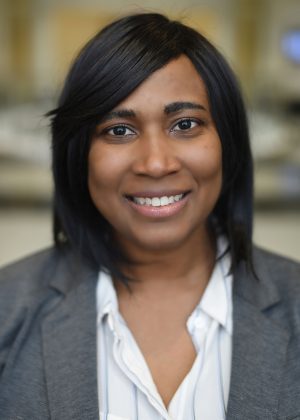 Tiffani J. Bowen, MS
Emergency Training and Exercise Coordinator
tbowser1@charlotte.edu | 704-687-0973
Tiffani Bowser joined Office of Emergency Management in March of 2019 with nearly five years of experience in both environmental health and safety as well as emergency preparedness. In her most recent position at Gaston College, Bowser helped build the emergency management program by creating and facilitating the tabletop exercise program, coordinating the training and outreach program, and developing emergency preparedness plans. She also served as adjunct faculty in Gaston College's Associate Applied Science for Emergency Management Program.
Bowser is a graduate of North Carolina Agricultural and Technical State University with a bachelor's degree in political science. In 2017, she received her master's degree in homeland security and emergency management from Purdue University Global.
---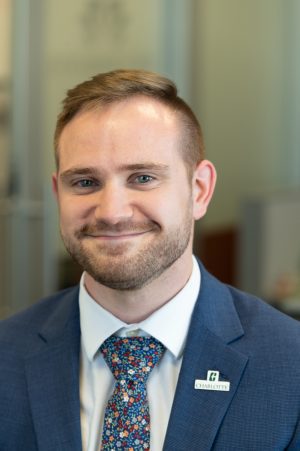 Kyle M. Lanasa, MS
Planning Coordinator
klanasa1@charlotte.edu | 704-687-5537
Kyle Lanasa joined the Office of Emergency Management in February 2021 to assist the University in its COVID-19 efforts. Prior to joining UNC Charlotte, he worked as a pharmacy technician for six years, including 6 months in Texas at a COVID-19 designated hospital. Currently, Lanasa assists with running and compiling COVID-19 data that aids the University in determining its pandemic response.
Lanasa graduated in 2020 from Western Carolina University with a bachelor's degree in emergency management and disaster preparedness. In 2023, Lanasa completed his master's in emergency management at Jacksonville State University.
---